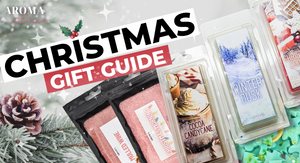 Christmas Gift Guide | Aroma Luxe - Wax Melts, Home Fragrance & Perfume
It's that time of year again, the days are getting shorter, dark nights, cold mornings! We love it because it also means something else… Christmas is almost here! 
During the Christmas season, we all love to get the decorations out and blast Christmas music all day long! However, sometimes in the rush of everything, we can forget about the scent. To fully embrace the Christmas spirit, we need to ensure our homes smell of Christmas spirit! What better way to do that than with our Christmas scents to brighten the mood.
Now, at Christmas, it's important to get things right. Especially with gifting. That's why, here at Aroma Luxe we have put together a gift guide to help you with that mad rush of Christmas shopping. 
At Aroma Luxe, we wanted to make this Christmas stand out. After the tough times we've all had recently with the global pandemic, we wanted to up our game this year! 
With this in mind, we felt that the Christmas celebrations should start earlier, to make the most of it! So, we have created an epic Christmas Advent Calendar to celebrate the countdown to Christmas! 
Our Advent Calendar consists of 24 incredible wax melt scents, one for each day in the build up to Christmas with a sweet treat to get your tastebuds in the festive mood.
Imagine sitting down after a long day's work, warming up next to the fire with your dressing gown on, sipping from a hot chocolate whilst your wax melt transforms the room through the delightful scents of Christmas… These make for the perfect stocking fillers or gift for your loved ones.
Our selection of wax melts are designed to bring that festive spirit! For example, one of our wax melts is called Christmas
Cookies! A mouthwatering combination that will embrace the environment of any room and turn it into a luxury, festive Christmas theme… just through the power of cookie dough.
Next up… we have Winter Dusk! This is the freshness of a winter's day walk
when the sun begins to set. The captivating floral and woody scent will bring a fresh burst to your day.
To finish our limited edition set, we have Spiced Cocoa & Candy Cane. This is reminiscent of you guessed it! A delicious, creamy chocolate drink combined with the warmth of candy cane cookies straight from the oven.
Our Christmas Simmering granules bring another home fragrance alternative, with a variety of scents to see you through the festive period. We have a Christmas tree sparkle scent which does exactly what it says on the tin! Bring in that warm, inviting scent of a pine tree into your home. With notes of notes of subtle woods and fur needles, this scent could be your go-to Christmas scent to feel your home with festive love!
One of our year round favourites is Sugar Plum Fairy, which is a sweet and fruity scent with hints of cedarwood mixed with nut and vanilla to create the perfect winter smell for the ultimate Christmas vibe! 
Now we have covered Christmas home fragrances. Let's get into our perfume and cologne dupes, which are the perfect Christmas bargain.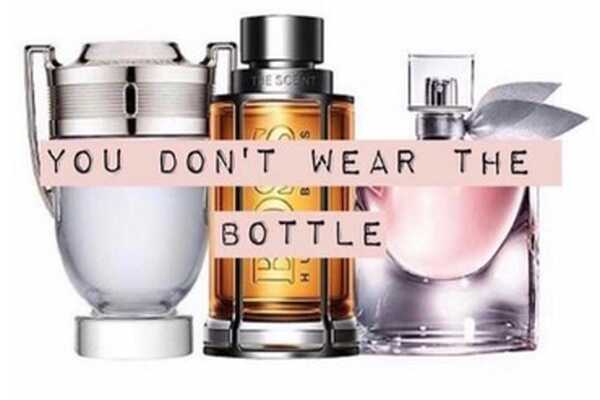 We have a range of best-selling Perfume & Aftershaves at a fraction of the price, so if your looking for that perfect stocking filler for your son, daughter, mother, father or any extended family or friends, this is the Christmas miracle you have been searching for. Why pay for fancy bottles when you can have the same thing for less…
Aftershave Gift Ideas for Men
Perfume Gift Ideas for Women
Looking for a crystal fix, we have you covered with our crystal candles and jewellery. This range of scented crystal delights will help you manifest those dreams and encourage your new year resolutions.
For an extra Christmas treat, you can now bundle our car diffuser range and keep the fresh vibes on your travels. We have perfume and aftershave scents available along with a variety of best-selling scents.
We hope this gift guide has led you in the right direction to some amazing gifts! Please check out our website to see the full festive range and discover the perfect gifts for your loved one's this Christmas! 
---